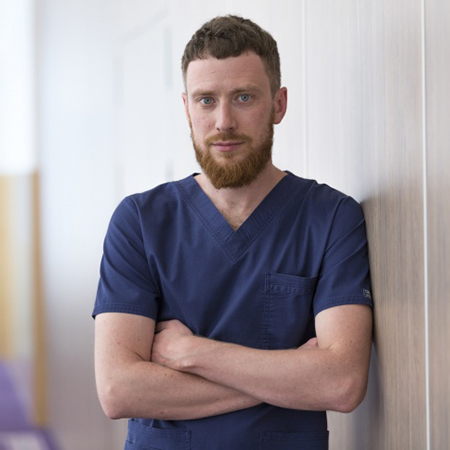 Meshalkin National Medical Research Center
The use of robotic technology enables the success of our difficult procedures by enhancing catheter precision and safety.
Where do patients go to when they have unique complex heart disease, have failed all other treatments, and seemingly have no options? In Russia there is one address: Dr. Alexander Romanov, head of the Center for Surgical Arrhythmology at the Meshalkin National Medical Research Center in Novosibirsk, Russia.
Dr. Romanov and his team have established a reputation of pushing the boundaries of clinical innovation in minimally invasive treatment of heart arrhythmias. Recent patients successfully treated include: a young woman with an arrhythmia and situs inversus, a congenital condition where the heart organs are reversed or 'mirrored; a congenital patient with atrial fibrillation who previously underwent three open heart surgeries; and a patient treated for ventricular fibrillation following a tricuspid valve repair and mitral valve replacement.
In order to accomplish such therapies safely and effectively, Dr. Romanov established a Robotic EP program and installed Stereotaxis' RMN technology in 2014. Since then, his team has treated over 1,000 arrhythmia patients with robotic cardiac ablation, many that would otherwise have no other treatment option. Dr. Romanov's commitment to making care broadly accessible has earned him two Presidential Grants for Young Scientists and he is invited regularly to speak at international medical conferences.
"We focus on a complex set of patients who have congenital heart disease and heart rhythm disturbances," Dr. Romanov says. "In such patients, rhythm disturbances are complex and treatment can be difficult. Most often these patients have failed therapy or been refused at other hospitals. The use of robotic technology enables the success of our difficult procedures by enhancing catheter precision and safety." Dr. Romanov is described by his patients as sensitive, supportive, optimistic, and being wholeheartedly invested in their care. "Our team is proud to pioneer new therapies that can improve the lives of the patients in our care."