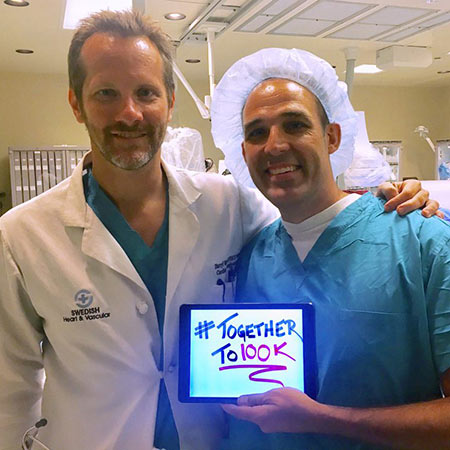 I'm 100% sold on Stereotaxis technology.
Sold! When it came time in 2014 to decide what to do with a first generation Stereotaxis system at Swedish Medical Center in Seattle, it was Dr. Darryl Wells who rallied a united front among his fellow EPs that convinced the hospital to invest in an upgrade and reinvigorate a stalled robotic ablation program. A young EP with a high volume of ablation cases and strong interest in new technologies, Dr. Wells could see the significant benefits of becoming the only facility in the state offering Stereotaxis technology for both their patients and practice.
Now Chief EP, part of Dr. Wells' professional commitment is practicing with an evidence-based approach to healthcare and he has found a "standard of care" in RMN for his PVC/VT patients, he says. "I'm 100% sold on Stereotaxis technology." Thanks for believing, Dr. Wells!