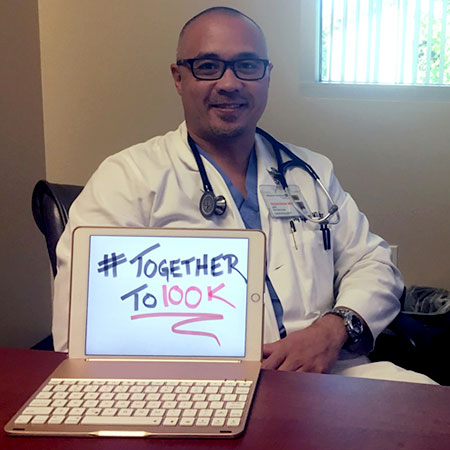 Patient safety AND operator safety. Minimal risk of perforation. Ability to steer more easily to different locations. The Stereotaxis system offers it all.
Work with hands. Check. Use novel technologies. Check. Save lives and improve quality of life. Check. When considering how he wanted to spend his professional life, EP checked all the boxes for Dr. Jay Tiongson of Mission Hospital in California. "The ability to affect people's lives so profoundly is a blessing," Dr. Tiongson says of his profession.
In September 2010 – one month after his EP Fellowship – he found a technology that also checked all the right boxes.
"Patient safety AND operator safety. Minimal risk of perforation. Ability to steer more easily to different locations. The Stereotaxis system offers it all," he says. "From basic cases to complex LA ablations, PVCs, VT ablations, epicardial cases, it's reassuring to know you have a catheter that is less traumatic and able to navigate areas that are challenging for manual catheters."