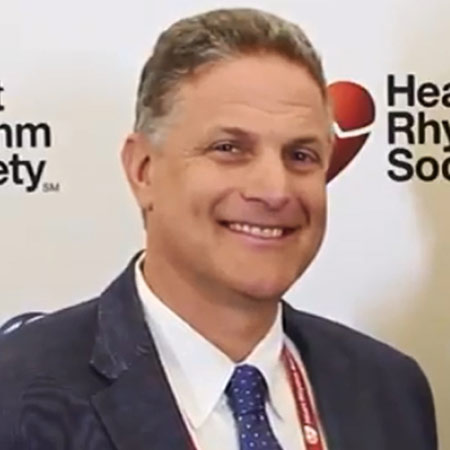 Banner University Medical Center
For ventricular, it really shines in terms of ease of use, patient safety and a growing literature demonstrating improved outcomes. For AF, the outcomes are comparable, times are the same, and the future of automation may be a game changer…
Dr. Peter Weiss remembers his first cardiac ablation using robotic magnetic navigation like it was yesterday. The procedure was for basal LV PVCs in a patient with HCM post septal myomectomy that could not be corrected with manual irrigated catheters due to poor navigation or with early, non-irrigated RMT. "Success finally came with irrigated RMT and we have never looked back," says Dr. Weiss, adding that the case was the first of many difficult ones that have only been successful with Stereotaxis.
Dr. Weiss, a veteran cardiac EP and director of ventricular arrhythmia management and robotics at Banner University Medical Center in Phoenix, AZ has traveled around the world sharing his knowledge and expertise on RMN with other physicians; in 2016, making the journey to China to demonstrate live Stereotaxis cases.
"I am a true believer in this technology for the range of ablation cases," he says. "For ventricular, it really shines in terms of ease of use, patient safety and a growing literature demonstrating improved outcomes. For AF, the outcomes are comparable, times are the same, and the future of automation may be a game changer that is worth working on."
Thanks for being an essential advocate and educator of RMT, Dr. Weiss!